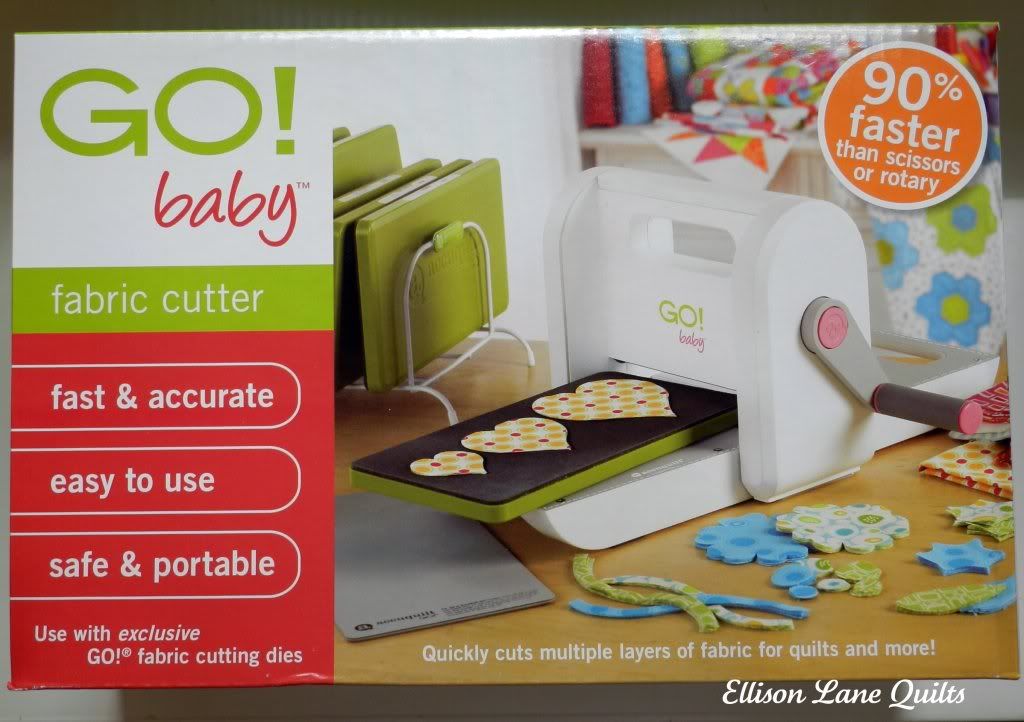 Oh dear Lord! I can't believe it!! I've been entering contests left and right trying to win one of these GO! Baby fabric cutters. And I can't believe I won one. I got an e-mail today from Jennifer at
Ellison Lane Quilts
. And I just love the way she informed me I had won! The subject of her e-mail was one simple word: Giveaway. I open her e-mail and there's a note that says: Deborah, I think you might want to check out my blog post!
http://ellisonlane.blogspot.com/2011/07/accquilt-go-baby-winner.html
Now I'm out putting slobber on my laptop screen trying to pick out three dies. I thought I knew what I would get - I mean, I really did! But oh my!! I'm still new to quilting and really don't know which dies will be the best to select. I had thought, "Okay, I'll get the 2.5" strip die because I have to put bindings on every quilt I make, and that means I'd use it each and every time I make a quilt." Then I thought "Hmmm....cutting strips isn't that difficult. That wouldn't really be much of a time saver for me." Then I was talking with Debra at
Debra's Design Studio
trying to pick her brain. She got me on the road to thinking if I purchased a die for squares, I'd merely have to cut that square in half to get triangles. Yeah!! That sounds really cool! But what size squares/triangles are the most popular with quilt patterns? When you don't have a history of making quilts, you don't know what size to get.
I was thinking of getting the Bountiful Baskets by Alex Anderson (not sure if they have a dollar amount as a ceiling for the dies) because I've always thought I'd like to make one of those quilts, and the die for it is twice the price of the others. Whatcha' think?
So....anybody want to jump on the wagon and recommend dies and tell me why you think I should select a certain one? And this is a GO! Baby, so not all the GO! dies will work for it.
Squeal!!! I'm so dang excited I keep opening the e-mail and looking at Jennifer's blog all over again, just so I can see my name on her post as the winner!!!